Reliable Milton siding installation and maintenance experts
Owning a home in Milton is considered a significant investment. Therefore, proper siding installation, maintenance, and repairs are some of the effective ways of keeping your investment protected from the impact of harsh weather. D'Angelo & Sons has both human and physical resources required in the provision of siding installation and maintenance services. All Milton property owners can count on us for flawless services at an affordable cost.
Quality siding repairs guaranteed
At D'Angelo & Sons, we understand that siding materials come in different colors and textures. Every property owner chooses what suits them best based on their needs and budgets. Our professional roofers aim at helping you maintain the beauty of your siding. In case your home has old, rotting siding, you can count on our expert roofers to perform the necessary repairs or replacements to boost the overall external beauty of your home.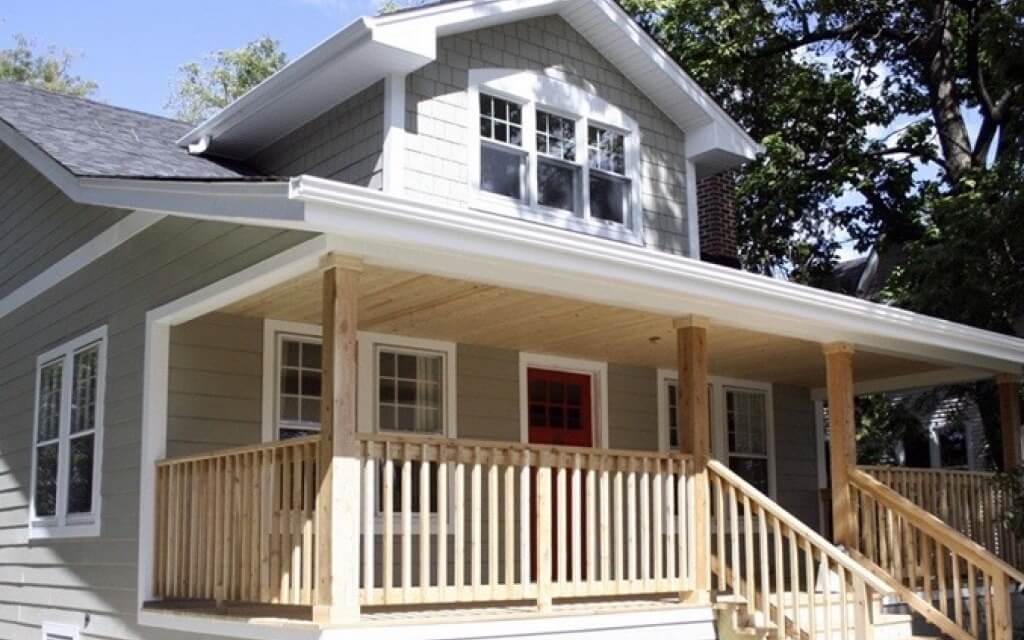 Increase your property's value
Proper siding installation and timely repairs can lower the maintenance costs.
Functional siding is among the most popular ways of boosting the curb appeal of your home and minimizing its maintenance expenses.
Our Advantages
We offer the best workmanship warranty in the entire construction industry in Milton
We have over 40 years of experience in the installation, maintenance, and expert advice.
We don't sub-contract. Every project we undertake is handled by our expert roofers.
We're WSIB compliant
Give your residential property an instant makeover with a new siding
Siding is among the most important parts of your residential property's overall appearance. However, property owners shouldn't forget the fact that beauty is something more than skin deep. If you feel it's time to give your home an instant makeover by installing new siding, focus on choosing siding that can last long, energy-efficient, easy to maintain, and most importantly, attractive. Note that siding is the first line of defense that keeps your property safe from harsh weather elements.
D'Angelo & Sons Construction Ltd takes pride in its teams of expert roofers. These professionals have a wealth of knowledge regarding siding installation and repair. They can help you get rid of the old, rotting siding and boost the beauty of your property by installing new, durable siding. Remember, we have been in this industry long enough to know what makes an outstanding siding.
The importance of siding repair
Don't be surprised if your home's siding has faded due to weather conditions. However, this can expose the entire roofing system to the elements of weather, and it's recommended to install new siding to prevent roof damage. Also, functional siding can help insulate your home and enhance its estate value. At D'Angelo & Sons, we truly understand the need to keep your property's siding functional. Our expert roofers will leave no stone unturned to ensure all our clients get the best siding repair services.
We are just a call away
While each siding installation or repair project is somewhat unique, there isn't a construction problem we haven't seen and handled. Our building professionals use the right materials and highly innovative techniques to deliver excellent services at an affordable cost. At D'Angelo & Sons, we know that siding installation and repair require attention to detail and specialized skill. This is the reason we get our staff trained regularly. No matter the siding project you have in mind, you can rely on us for excellent services.
Learn More About Siding Installation and Repair
The best gutter guards prevent gutters from being clogged by debris. So, do gutter guards work? The answer is yes. These systems have a design that allows water to get in the gutters while keeping debris out. They are instrumental during heavy storms, in the fall...
Read More [...]
Rain gutters and downspouts are your first line of defence against a flooded basement and foundation. However, if the water is not channelled properly away from the roof and far from the house, it can collect against the foundation wall and seep into the basement. The...
Read More [...]