Most trusted siding installation and repair experts in Guelph
Nothing affects the appearance of a property as much as the siding. In addition to enhancing the external appearance, it helps regulate the temperature inside the property and it's all that stands between your home's roofing and the harsh weather elements.
If you realize that your siding is damaged, consider hiring an expert to handle siding repair tasks and restore its appeal and the overall value of your roofing system. At D'Angelo & Sons, we have many years of experience in installing and repairing virtually all types of sidings used in residential properties. Our primary goal is to help property owners in Guelph to protect their properties from expensive damages associated with improperly installed or maintained siding.
We guarantee quality repairs
To ensure that each of our clients gets high-quality siding installation and repair services, D'Angelo & Sons has created a team of expert roofers who use the best siding materials in the industry. Whether you need a single siding panel for the necessary repairs or you need siding installation services, rest assured that we will use excellent products to offer lasting solutions. We offer our customers the opportunity to choose from a variety of siding options depending on their budget and needs. Regardless of what you're looking for D'Angelo & Sons can help you find it.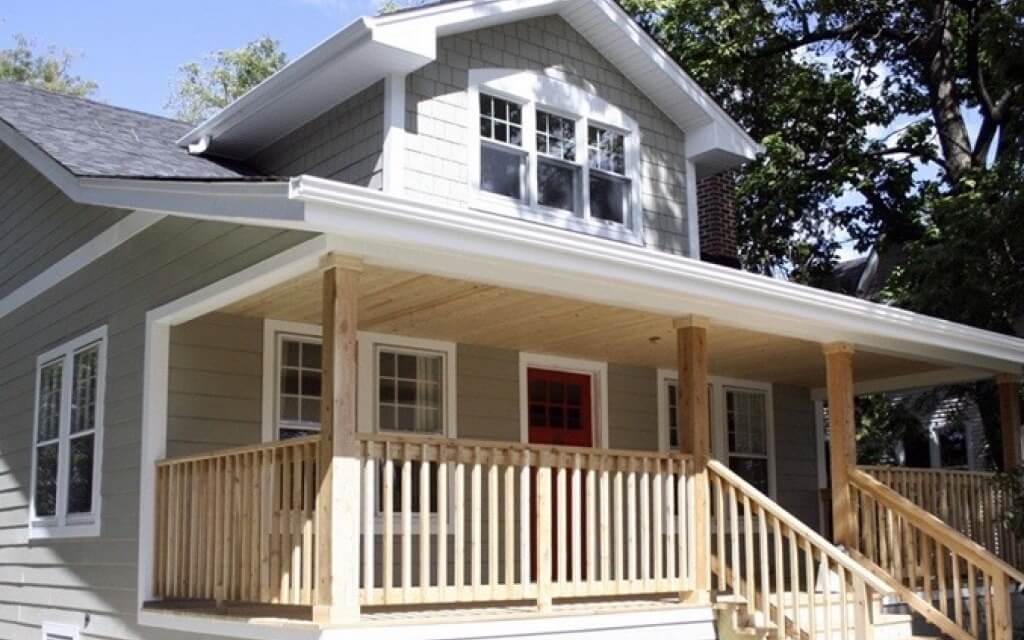 Enhance your home's estate value
Ensuring your home has an excellently installed and maintained siding can lower the maintenance costs.
Properly installed or maintained siding can add curb appeal to your home and minimize the maintenance expenses.
Our Advantages
More than four decades of expert counsel and excellent installation
An outstanding workmanship warranty
We don't sub-contract
We're covered by the WSIB work insurance
Give your residential property an instant makeover with a new, durable siding
Often, installing an outstanding siding has many advantages to your residential property. In addition to protecting it, efficient siding can offer some level of insulation required to boost the level of comfort in your home's interior. Our roofing experts can help property owners in Guelph choose the right siding that can keep drafts and moisture out of the residential property's interior.
Indeed, we have numerous energy-efficient options that can help maintain comfort in your home during the harsh winter and summer months. Also, new siding can boost the overall curb appeal. By removing the dull and rotten wood siding in your home, you can successfully improve the property's overall appearance and boost its estate value.
The importance of siding repair
It's normal for siding to get worn out, fade, or get damaged over time. However, this exposes your property's roofing system to the weather elements, and high-quality new siding can help prevent any form of damage. It helps insulate the home, allowing you to save money on utility bills. D'Angelo & Sons knows the importance of having a functional and durable siding that can add beauty to the exterior of your residential property. This is the primary reason we offer our clients a variety of siding options to choose from during the installation phase.
We're just a phone call away
Siding installation and repair isn't a task for the faint-hearted or inexperienced individuals. Since our inception several decades ago, we have put together a team of expert roofers and acquired the necessary siding installation and repair resources to deliver excellent services. At D'Angelo & Sons, we get the job done the right way and offer our clients are lasting siding solutions.
Learn More About Siding Installation and Repair
The best gutter guards prevent gutters from being clogged by debris. So, do gutter guards work? The answer is yes. These systems have a design that allows water to get in the gutters while keeping debris out. They are instrumental during heavy storms, in the fall...
Read More [...]
Rain gutters and downspouts are your first line of defence against a flooded basement and foundation. However, if the water is not channelled properly away from the roof and far from the house, it can collect against the foundation wall and seep into the basement. The...
Read More [...]