Etobicoke's most reliable siding installation and repair contractors
Siding installation and maintenance are among the most cost-effective ways of boosting the overall value of your property, protecting it from the effects of harsh weather elements, and enhancing its outward beauty. If your property's siding is damaged, it's recommended to contact the most trusted and reliable building contractor to handle the project. D'Angelo & Sons has earned an unmatched reputation when it comes to the installation and maintenance of siding.
Quality siding repairs guaranteed
To ensure all our customers in Etobicoke get excellent siding installation repair services, we use the best materials from highly trusted manufacturers. Whether you need siding installation for a new home or simply want us to inspect and repair your old vinyl or aluminum siding, you can count on our experts to deliver outstanding services. We allow each of our clients to choose the siding option that suits them best depending on their preferences and budget.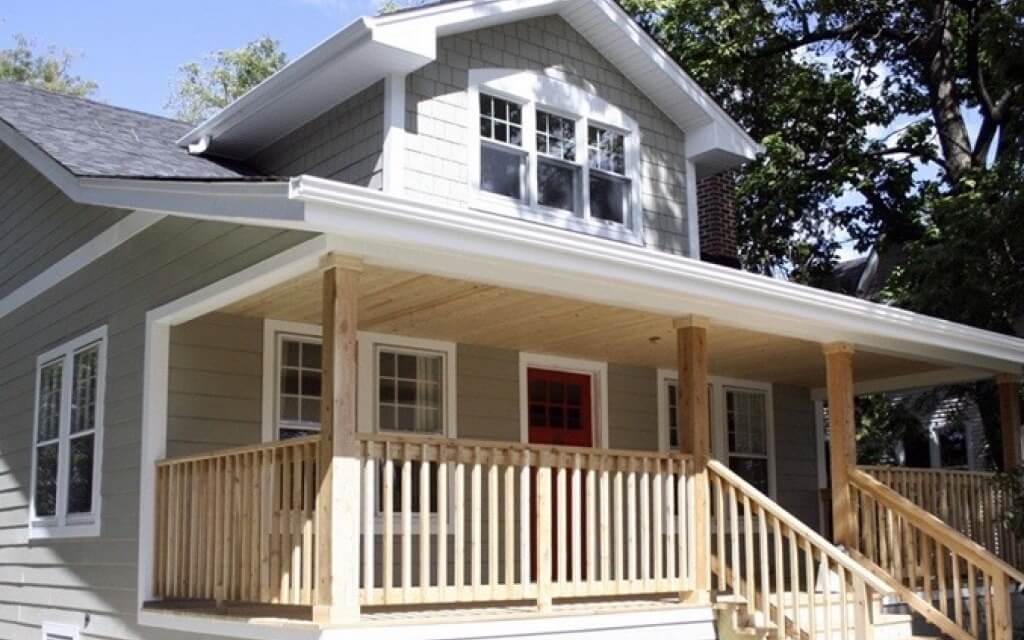 A properly maintained siding can add curb appeal to your home and probably reduce its maintenance costs.
Increase the overall value of your home
And get a chance to lower its maintenance expenses.
Our Advantages
No sub-contracting. D'Angelo & Sons has a team of expert roofers to handle our customers' siding installations and repairs.
We are fully insured by the WSIB work insurance
We have been operating for more than 40 years
D'Angelo & Sons offers the best workmanship warranty in the industry
It's time to offer your home a complete makeover with a new siding
Sometimes, it's wise to install new siding rather than repairing the old one. After all, new siding comes with many advantages to your property. First, it protects your property from unfavorable elements of weather such as strong winds. Functional siding comes with some level of insulation and that means you can save thousands of dollars on your heating and other utility bills.
Note that choosing the right siding depends on many factors, and our roofing contractors can help you pick the right siding for your home. These experts have many decades of experience in handling different construction projects. They understand what makes a great siding and will work tirelessly to ensure that all our customers get excellent services.
The value of siding repair
Siding does more than just increasing your property's curb appeal. Much like insulation, functional siding shields your home from the elements of weather that could impact your roof negatively. It serves as a barrier to prevent snow, strong winds, and rain from seeping into your home. A properly installed siding serves other purposes such as deterring moisture, dirt, and pests from entering your home. Unfortunately, this essential component of your home doesn't last forever. It fades or gets damaged over time. Remember to call D'Angelo & Sons whenever you need professional siding repair services.
In case the damage is too extensive, they will recommend siding replacement. Don't wait until the structural integrity of your home is compromised. You can count on us for the most reliable, affordable, and convenient siding installation and repair services.
We are a call away
At D'Angelo & Sons, we have highly experienced and trusted roofers who can help you achieve a better appearance for your home without compromising its energy-efficiency.
Improperly installed siding is likely to be defective, resulting in leaks, water damage, and premature failure. Our construction can successfully analyze the siding damage and offer a comprehensive repair strategy.
Learn More About Siding Installation and Repair
Extending rain gutters and downspouts can increase the efficiency of the roof and guarantee the protection of the house. You can add more drain pipes underground to ensure water from the downspouts does not pool near the house, thereby managing roof runoffs more...
Read More [...]
When Should I Replace My Eavestrough? Most of the gutters installed today are made of aluminum. This is because the material offers superior advantages over other options. Aluminum has an average life expectancy of 20 years. Considering downspouts experience less...
Read More [...]
Need a Roof Cleaning?
We Give
FREE

Inspections