Reliable siding installation and repair professionals in Waterloo
There are two primary reasons to hire the best siding installation and repair expert. A perfectly installed and maintained siding boosts both aesthetic and estate value for your Waterloo home and prevents damage associated with water, pests, high temperature, and more. D'Angelo & Sons has been handling siding installation and repair projects for more than 40 years. We have the expertise and other resources needed to protect your property from costly siding replacement or repairs.
Excellent repair services guaranteed
D'Angelo & Sons Construction Ltd's award-winning client service has earned the entire organization an unmatched reputation. Our promise to our customers always been the same: your property will be handled with care and respect. We strive to offer stellar property siding-related services to all the residents of Waterloo and other nearby cities. At D'Angelo & Sons, we allow our clients to choose their preferred siding material and style depending on their requirements and budgets.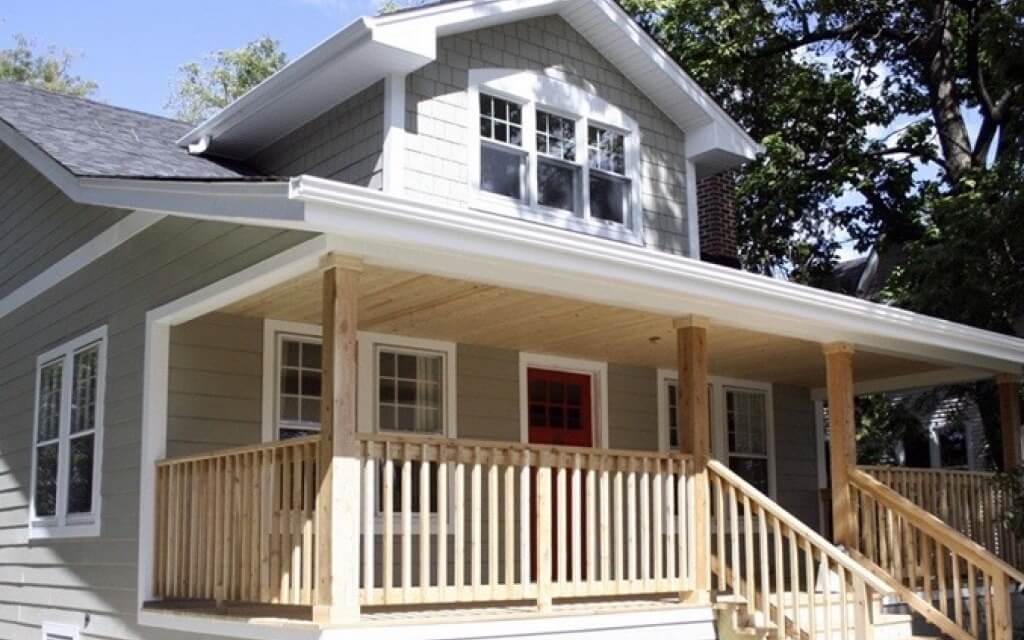 Siding installation and maintenance is a cost-effective solution to boost your home's curb appeal and lower the maintenance costs.
Boost the value of your home
Keeping your property's siding in great shape is one way of lowering maintenance expenses.
Our Advantages
Over four decades of expert siding installation and repairs
Excellent workmanship warranty in the construction industry
No sub-contracting
We're WSIB compliant
Install a new siding to boost your residential property's value
All expert roofers at D'Angelo & Sons say, "No siding project is too big or too small," and they really mean it. No matter how complicated your siding installation or repair is, you can count on our professionally-trained and experienced roofers to restore the value of your residential property. Waterloo homes with high-quality and properly maintained siding are better protected from various weather elements that could cause extensive damage to the roofing and other components.
There are varying siding materials you can choose from based on your budget and preferences. Rest assured that our experts will offer you expert advice and help you choose the siding material and style that best suits your preferences. Working with the experts at D'Angelo & Sons has never been a waste of time, money, and other resources.
Don't ignore the value of siding maintenance
Nothing impacts the appearance of a home than the side. It helps regulate your home's overall climate, and it's precisely what stands between your home and the damage associated with harsh weather elements. Our experts always ensure that the siding is installed correctly, windproof, waterproof, durable, and pest-resistant. After all, the last thing every property owner wants is to replace siding every half a decade or so.
At D'Angelo & Sons, we understand the value of siding maintenance and we intend to help you keep it in great shape. During installation, our roofers will give you a chance to choose your preferred siding option.
D'Angelo & Sons is just a call away
We are a recognized siding installation and repair company in Waterloo. Whether you need renovation replacement or repair of cedar siding on a heritage property, installation of a durable siding in a new home, or replacement of exterior vinyl siding with any other type of siding, you can always count on D'Angelo & Sons.
We strongly believe that siding installations and repairs require outstanding skills and attention to detail. Our experts are committed to making sure that your siding project is handled effectively.
Learn More About Siding Installation and Repair
The best gutter guards prevent gutters from being clogged by debris. So, do gutter guards work? The answer is yes. These systems have a design that allows water to get in the gutters while keeping debris out. They are instrumental during heavy storms, in the fall...
Read More [...]
Rain gutters and downspouts are your first line of defence against a flooded basement and foundation. However, if the water is not channelled properly away from the roof and far from the house, it can collect against the foundation wall and seep into the basement. The...
Read More [...]